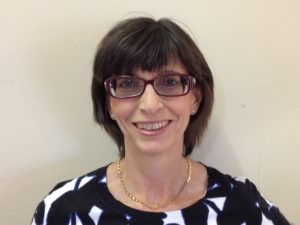 Bridge is my second competitive hobby. In my first competitive hobby – rifle shooting – I represented Australia on various teams from 1978 to 2006 contesting 4 World Championships and multiple World Cups. I competed in 4 Commonwealth Games winning Gold medals on 3 occasions. This was definitely the highlight of my shooting career alongside making the Australian Olympic team for Athens in 2004. I was the National Women's Champion on 7 occasions and National Open Champion twice.
While not a sports psychologist by training, I became interested in the mental side of sport following an introduction to the subject during a training camp in 1985. I used it extensively during my shooting career and I started writing a series of articles for Australian bridge magazines on Mental Management for bridge in 2014 which are now also being translated into French for publication in Le Bridgeur. I turned these articles into a book titled "Gaining the Mental Edge at Bridge".
After finding a local bridge club on google in June 2005, I went along to a duplicate session at my local club in Ascot Vale. This was the start of what has turned into a passion for the game – something I am sure all keen bridge players can understand.
I started playing regularly at the state association in state bridge events in about 2009, and my state bridge representation started in 2014 when I was the non-playing Captain for the Victorian women's team. I represented Victoria on the state women's team the following year & the Open team the year after that. I played in my first Australian women's team trials in 2017 where I was successful in making the team with my then partner Anna St Clair.
In my professional life, I worked for Kodak & Telstra in a variety of management roles including marketing & business development. Since retiring from corporate life, I have been actively involved in administration of both my shooting club & the state & national bridge associations.
My husband John and I live in Ascot Vale in Melbourne with our blue heeler Zoe & John's pigeons which he races as his hobby. I still enjoy shooting, and also the theatre, reading, and watching TV series & movies.