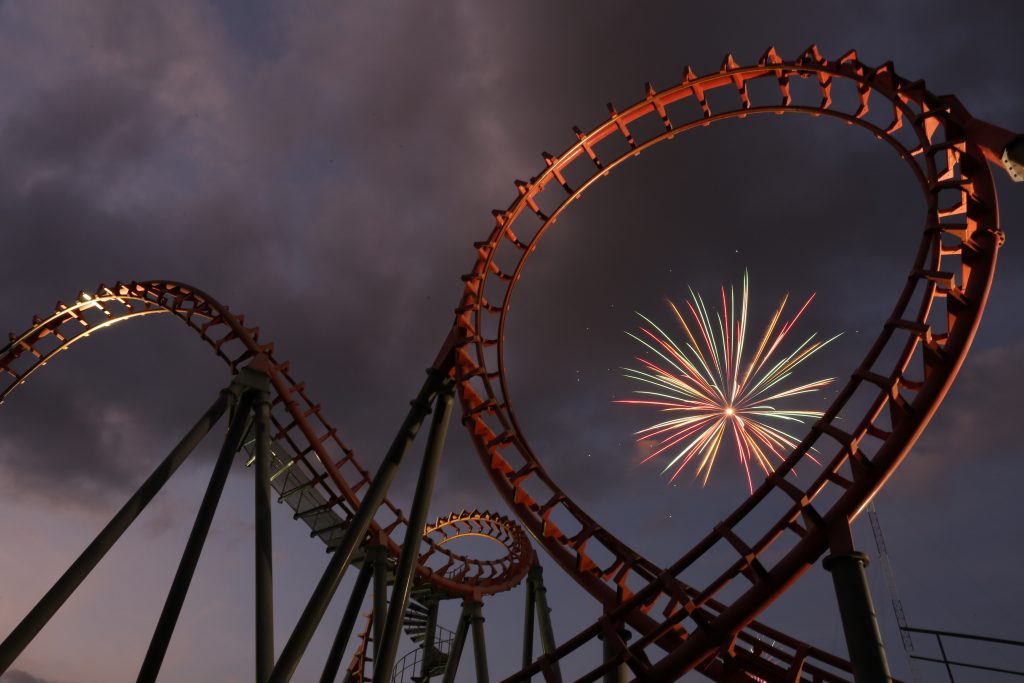 Several years ago, Mollo & Gardener wrote a fabulous book called 'Card Play Technique – The Art of Being Lucky' which is still widely read and admired today.  There is no doubt that good card play technique will help bring you 'luck'. However, often in bridge being lucky or unlucky can come down to the choice of leads by your side if you are defending, the opponent's lead when you are declaring, the layout of the deal, or even the circumstances that led you to your final contract.
Take this hand in a recent game where my partner Jamie Ebery opted for 3NT with Qx masquerading as a stopper in clubs. My 1♣ opening bid at North is either a weak NT style of hand or a variety of stronger hands. Ebery deduced from the bidding that my hand would most likely hold a weak NT with four spades (If North was stronger they could take further action after the 3NT bid). Hence, he adopted a common tactic of taking his chances in 3NT rather than trying to make five of a minor (which on this board has no play).
Dealer: NORTH
Vulnerable: ALL
1 – Polish Club Style – 0+C 11+ HCP
2 – Pre-empt
3 – Natural F1
With no clubs to lead the ♠Q was a solid option by West and at first blush the contract looks doomed with only 8 top tricks; however, Ebery found the successful line to endplay East. He ducked a spade and won the continuation with the Ace. He then proceeded to run all the diamonds. East was forced to keep Kx of hearts and so had to discard four clubs. When declarer now crossed with a spade to dummy's King, East had to part with another club. Declarer now exited with a club and East only had three club winners left to cash before being forced to lead away from Kx of hearts. Nicely played by Ebery but surely luck played a part here – all West needed was one club!!
Then there was this hand I played in a pick-up matchpoint game which came down to a choice of leads.
Dealer: SOUTH
Vulnerable: ALL
1 – RKCB
2 – 2 Keycards and Queen 
Sitting South I had one of those hands where 2♦ feels like an underbid and 3♦ an overbid (shame that a 2&1/2 bid doesn't exist!). I might have solved my rebid problem by opening 1NT, which would have described the hand well; however, we all make choices at certain times that we might second-guess later. I had elected to be conservative here as my partner had already demonstrated a propensity to overbid. After the 2♦ rebid, partner key-carded and we reached slam in diamonds.  Since I had underbid my hand, I expected a little bit more than the flat 16 count which appeared in dummy.  After all, South would rebid 2♦ holding the same hand even without the K♥.
On lead, West had the choice of an attacking club lead which many players favour against slams, or a passive lead from one of the other three suits. Only a club lead can defeat the contract, but West feared leading away from the ♣K might give the contract away and so opted for a passive spade and the slam rolled home.
On this last hand from my 'lucky' group, the result once again came down to a choice of leads. This time our side's lead created good fortune for our opponents.
Dealer: NORTH
Vulnerable: NIL
NS reached 3NT, rather than 5♦ which cannot be beaten. East opted for the reasonable lead of the ♥J won by North's Ace with South and West encouraging by playing low. When East won the diamond continuation with the Ace, South's Q-9 of hearts now provided NS with a second heart guard and declarer could wrap up 9 tricks. East had to start with a low heart to find the winning lead for the defence, but one could hardly fault East for failing to lead fourth-best, since many experts I polled opted for the J♥ on this hand.
If you are on the losing side of the results in these 'lucky' contracts, you might find yourself questioning your decisions. For example, reviewing your leading style against slams, or from particular holdings against notrump contracts is always worthwhile. But for sure there are some contracts you can do nothing about, and if your approach has worked in the past, there is little advantage to changing because of one or two boards that went against you on an 'unlucky' day. If you are making a reasonable lead, the percentage play, or bidding to a reasonable contract, sometimes it just doesn't work out for you. Changing your approach and tactics because of one or two 'unlucky' results or second-guessing your decisions might lead to worse outcomes in the future. Sometimes we can just overanalyse things. So if, after review and consultation, you determine there is nothing you would have changed, then putting the hand(s) behind you after the post-mortem during the après bridge activity is probably for the best.  After all, the next time the 'lucky' hands or leads might go your way!
© First Published in Australian Bridge: April 2021